They shall grow not old, as we that are left grow old;
Age shall not weary them, nor the years condemn.
At the going down of the sun and in the morning
We will remember them.
We will remember them.
Growing up remembrance day was all about wearing a poppy and a minute of silence. Visiting a war memorial for American servicemen in Cambridge UK was the first time I realized that it truly was a world war as people my age ( then late teens) from another country had lost their lives and would not grow old.
I started to value the freedoms I had and that has not diminished over the years. The choices many have made then , and over the years since then, to defend my rights .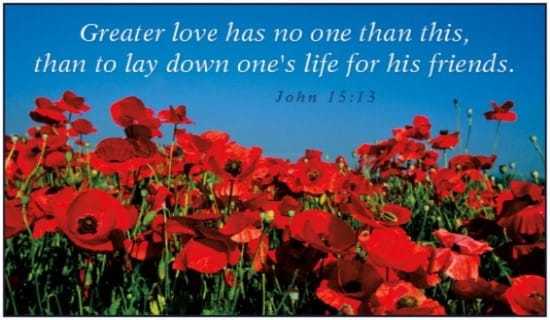 Prayer: